"We're all motherfuckers" by Madeleine Andersson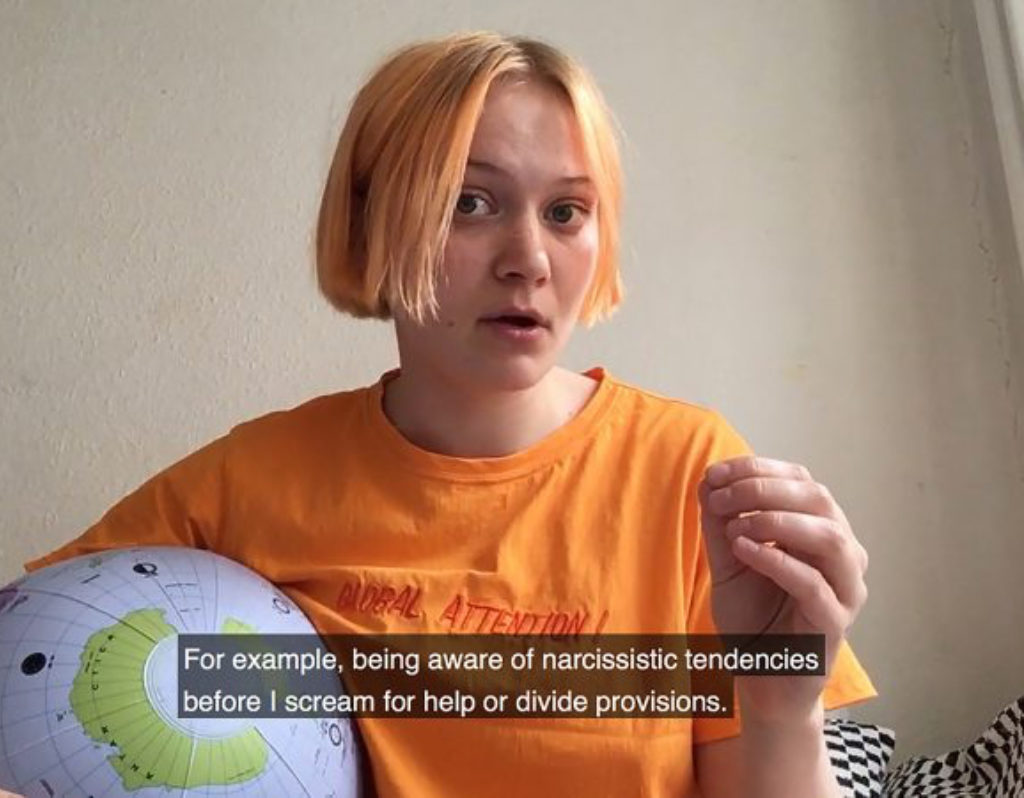 We're all motherfuckers
by Madeleine Andersson
Film, 40:16 mins, 2018

This video was available from 21. to 27. November

as part of Nature as Infrastructure - A proposition by The Winter Office.
The video work We're all motherfuckers deals with the urgent subject of climate change. The video merges two performance series, Ecologues & Performing Climate Change. Ecologues is a call to action and confronts the consequences of climate change, while Performing Climate Change attempts to cultivate individual accountability by embedding a sense of responsibility to the natural environment within one's personal identity.
Using a playful and precise language, Andersson performs dramatic characters in front of the camera. The use of language is central to these performances; blending formal environmental discourses with colloquial language to entertain and destabilize the audience. In this way, themes of identity, sex, and violence become central nodes to question and to re-work the impending apocalypse and connect with the audience on a more intimate level.
Madeleine Andersson is a Swedish artist currently pursuing her Masters at the Royal Danish Art Academy. Through humorous and often self-deprecating video installations, she seeks to highlight the relation between a Western-European lifestyle and climate change. Using performance and the selective use of language, Andersson contorts the rhetoric of climate activism to find its limitations and possibilities. Andersson has exhibited among other places at Nikolaj Kunsthal, Copenhagen (2020), Kunsthal Charlottenborg, Copenhagen (2019), S.M.A.K, Ghent (2019) and Accelerator, Stockholm (2019). Her current research project 'Petrosexuality' will be shown at Ronneby Konsthall this fall and at KH7 Artspace in January 2021.