"Is it soil this thing? It is soil" by Ingrid Book & Carina Hedén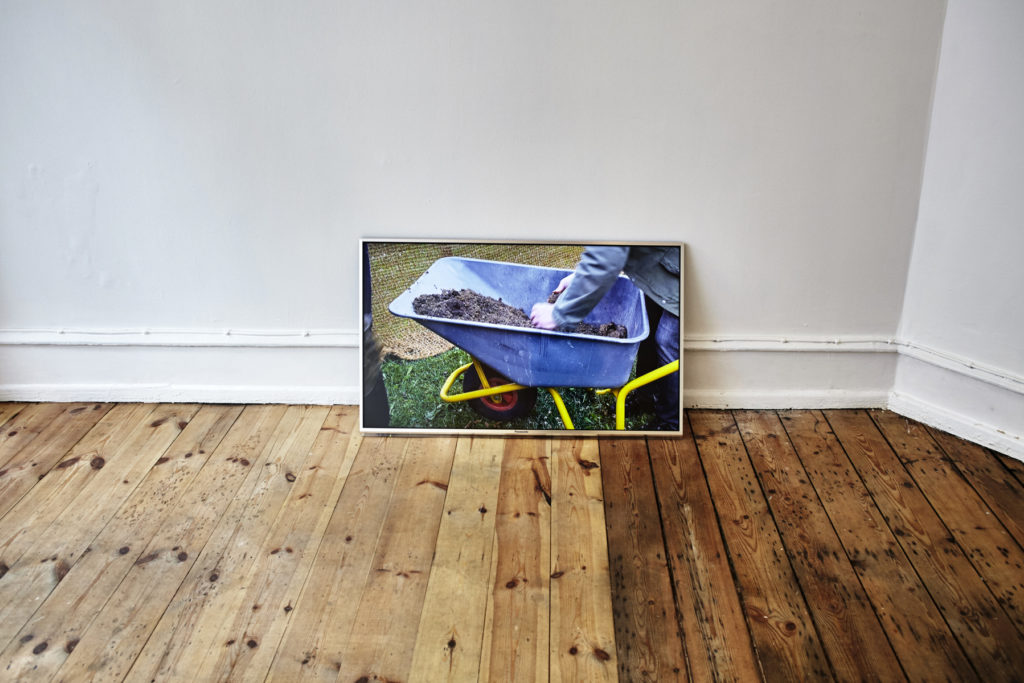 IS IT SOIL THIS THING? IT IS SOIL by Ingrid Book & Carina Hedén

Film, 56 mins, 2017.
This video was available from 18. to 24. November 2020

as part of Nature as Infrastructure - A proposition by The Winter Office.
Using footage taken from the documentation process of the research conducted at InstantHERLEV institute for the Exhibition SOIL curated by Anja Franke at SixtyEight Art Institute (8 September - 30 September, 2017), Er det jord det her? Det er jord" ("Is it soil this thing? It is soil) takes an intimate look at the area's subsoil and other earthly materials. The video explores soil with the purpose of creating new understandings of the Earth and our human relation to it.
The Earth has become a key element of our resource system, where we relentlessly extract fossil fuels, minerals and natural gas, pushing the Earth's capacity to sustain human life to its limit. It has been harnessed to build our urban landscapes and has been imperative to our food production. The invisible manner in which this has happened, however, means that we have overlooked our dependency on earth and soil. By taking an intimate look at this material, the video argues for us to reformulate our relationship with earth and soil.
Artists that took part in the SOIL exhibition and some of which appear in the video were Ingrid Book and Carina Hedén, Anja Franke, Esben Klemann, and Camilla Reyman.
Ingrid Book & Carina Hedén are a Norwegian artistic duo who started collaborating towards the end of the 80s. Urban and rural landscapes, place and non-place, history and cultural identity, memory and future – have been recurring themes in their work. Together they have exhibited widely and have produced artworks for various national and international art centers and biennials including; SixtyEight Art Institute, Copenhagen (2017), Silent Revolt, The National Museum of Contemporary Art, Oslo (2016), The Moderna exhibition 2010, Moderna Museet, Stockholm (2010), Salzburger Kunstverein (2007), 26ª Bienal de São Paulo (2004), 3rd berlin biennial for contemporary art (2004).