Searching for Nigel by Filip Vest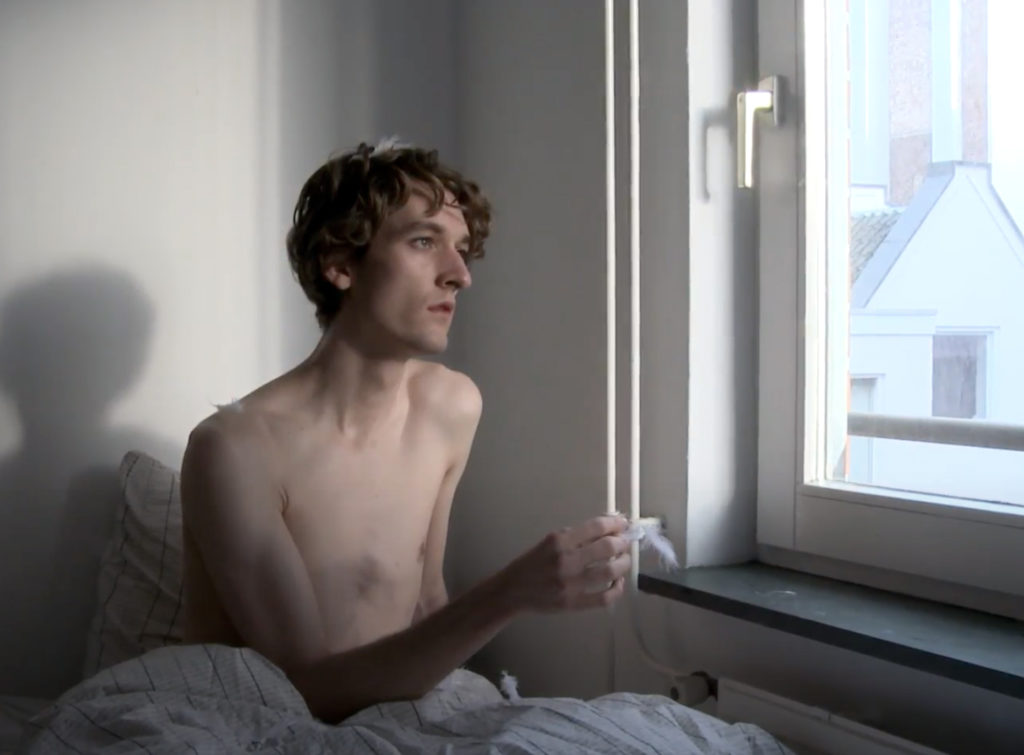 Searching for Nigel
by Filip Vest

Film, 33:29 mins, 2020
This video was online from 21. to 27. November 2020

as part of Nature as Infrastructure - A proposition by The Winter Office.
On the surface, Searching for Nigel is a story about a boy who fell in love with a bird called Nigel, and how Nigel fell in love with a statue of a bird.
In a mix between a missing persons documentary and a romcom, the film follows the artist's search for Nigel. In this pursuit, he encounters a trail of different people who all met Nigel and were in some way affected by his departure. Blending fact and fiction, it is unclear whether the interviewees stories are real or not, and this ambiguity lends itself to presenting a more general reflection on navigating loss, heartbreak, and fleeting relationships.
The intimate attachments that are spoken about Nigel, provokes reflection on human/animal relationships, while the compilation of footage of birds, (real, illustrated, or inanimate), explore the various meanings birds have come to hold on the human psyche. In this way, the piece can be seen to reflect upon nature's presence in both our psychological and urban infrastructures.
Filip Vest is an interdisciplinary Danish artist who works with performance, installation, video and text. His work deploys theatrics and storytelling to reflect upon how and where knowledge is produced. Engaging with themes of posthumanism, Vest explores the negotiation between text, space and the body. Vest has two upcoming solo shows at KHM2 Gallery, Malmö (2021) and Villa Kultur, Copenhagen (2021). He has also participated in a number of group shows including das weisse haus, Vienna (2020), Den Frie Copenhagen (2019) and Palazzo Monti, Brescia (2017).