Conversation with Anja Franke on the SOIL Exhibition
Conversation with Anja Franke on the SOIL Exhibition at SixtyEight Art Institute, September 2017
As part of Nature as Infrastructure - A proposition by The Winter Office
From the 1st of December to 12th of December 2020
Artist/curator, Anja Franke, and artist and director of The Winter Office, Hugo Hopping discuss Franke's artistic research and curatorial project, InstantHerlev Institute. Including the exhibition, SOIL, that took place at SixtyEight Art Institute in September 2017. Under this exhibition, the film "Er det jord det her? Det er Jord" (Is it soil this thing? It's soil) was produced and featured in the Nature as Infrastructure program for Manifesta 13.
The SOIL exhibition invited artists to research and conduct aesthetic experiments on subsoils from InstantHerlev institute's own site/property. Which in short means creating art from the land, and the research outcomes that come out of these explorations, such as the exhibit at SixtyEight Art Institute.
The conversation explores Anja Franke's take on the relevance of soil as an artistic research material, and reflects upon its wide range of meanings and the geopolitical entanglements that artists find themselves working through as they seek to imagine new communities . In this way, the conversation hopes to ignite new ways of relating to the Earth and organic matter more generally.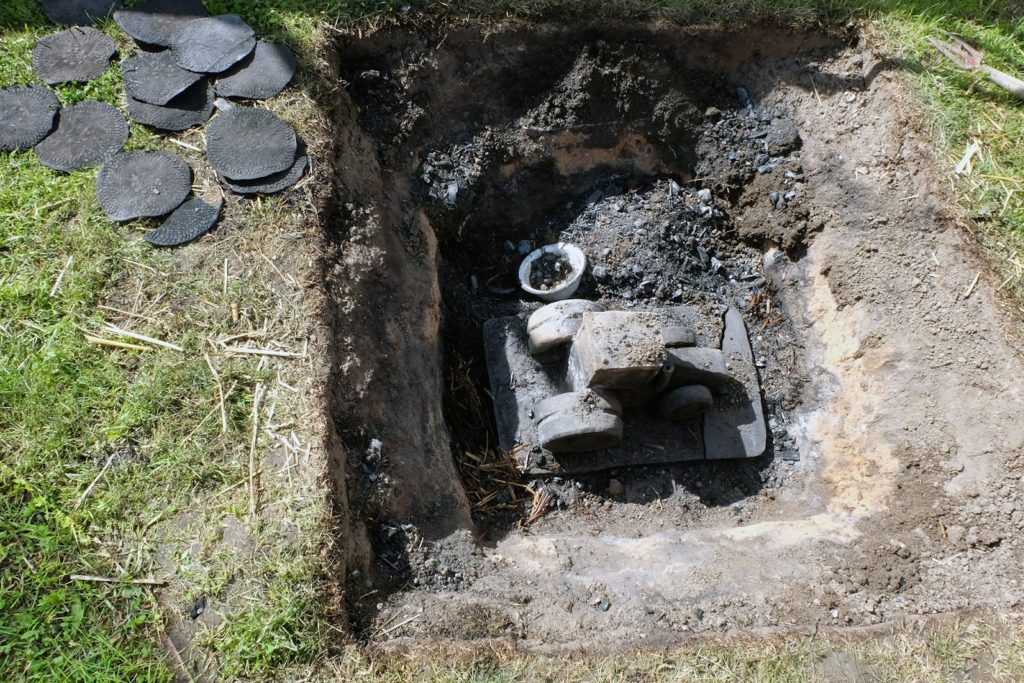 InstantHERLEV institute, clay fire pit and clay artworks burnt for the SOIL exhibition, 2017.
To view work and archive from Anja Franke/InstantHerlev please visit:
InstanHERLEV institute is an art and site research initiative of Anja Franke, organized from her suburban home and property located outside of Copenhagen, Denmark.
Anja Fanke is a graduate of the Royal Danish Academy of Fine Arts in Copenhagen. She is a visual artist, curator, and early purveyor of the self-organized and artist-run scene in Denmark. Franke established InstantHERLEV institute (IHi) in 2004, as a site-specific project from her own home located in Herlev, a small suburban city near Copenhagen. IHi was conceived to develop site-specific and intervention art projects related to land use. This small organization has been exhibiting artists from around the world since its inception. As a visual artist, Anja Franke creates specific and contextual works based on identity, gender, culture, and nature. Her practice revolves around feminist strategies, and asks questions about the boundaries between public and private space. Anja Franke's works range from watercolor to text, to photography, and to object. On a daily basis, Anja Franke is also artistic director of the IHI-InstantHERLEV institute, which is a platform for international art exhibitions and research.
Hugo Hopping is an American artist who often works with video, photography, drawing and other mediums as part of his conceptual art practice. In addition to his artistic activity, he is involved in writing about art, architecture, and cultural history. He is also the co-founder and director of THE WINTER OFFICE (est. 2010), which is a work-group exploring experimental art and architecture projects. He lives and works in Copenhagen.